[Report] Canto ergo Sum from the 11th East-West Philosophers' Conference
The 11th East-West Philosophers' Conference was held at the University of Hawaii, Manoa, between May 24 and 31, 2016.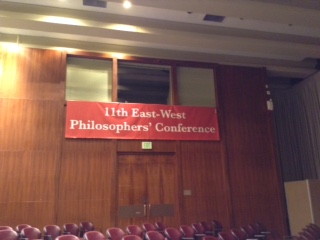 It was one of the most precious conferences for comparative philosophy. I had a chance to talk about "Earthly Universality" in modern Japanese philosophy in a panel "A Place for Utopia." Roger Ames, a close friend of UTCP, gave a question about the differences and the universal, while Thomas Kasulis, also a close friend of UTCP, pointed out the political meaning of "Earthly Universality." In this panel, we had a great contingency to see an old lady singing and dancing as a Hawaiian representative of "genius loci," which was a key concept for "Earthly Universality." There was another coincidence in the evening session.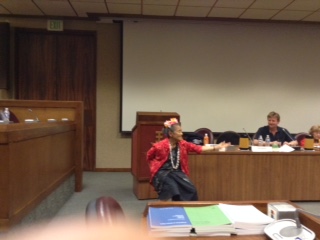 There was a keynote address "Noise and Sound: A Space to call 'Home,'" in which the YMCA Jerusalem Youth Chorus was introduced. YMCA was an important model for Chikazumi Jōkan who ran Kyūdō Kaikan as a place for the gathering of young people seeking for the way. Such an ideal in YMCA is still going on in the complicated place like Jerusalem. The most impressive phrase used here was "Canto ergo Sum." By singing together we come to have a being with others. It is none other than a great spiritual practice.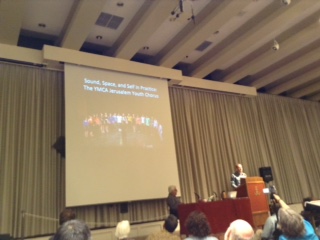 On May 31, 2016, the final day of the conference, Roger Ames who decided to retire from his long professorship at the University of Hawaii, Manoa, got the highest prize from the University of Hawaii. We might call him as the professor of comparative philosophy. I would like to appreciate his great and passionate contribution to comparative philosophy. I believe that singing comparative philosophy with Roger as a sort of local saint today was, is, and will be a great motivation for the younger generation.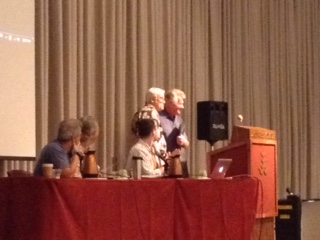 Takahiro Nakajima (UTCP)