[Report] Richard Reitan "The Fears of the Aesthetic Community: Organicism and Atavism in Late Meiji Japan"
We organized a lecture by Prof. Richard Reitan, Franklin & Marshall College. Here is a message from Prof. Reitan.
=====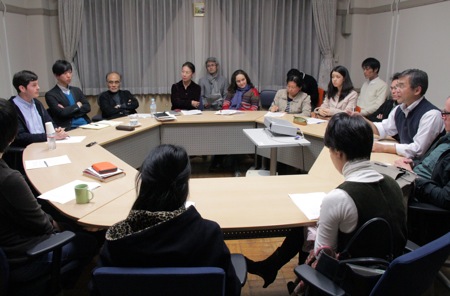 It was a happy occasion for me to return to UTCP to present my recent research. On November 11, 2013, I spoke on "The Fears of the Aesthetic Community: Organicism & Atavism in Late Meiji Japan," concerning early 20th c. efforts to represent Japanese society as a social organism (yûkitai) and the social problems of the time as "illnesses" (degeneration) of the social body/mind. Organicism and degeneration, I suggested, functioned to conceal socio-economic unevenness and contain social disruptions by aestheticizing community and pathologizing dissent. Fears of degeneration were rather fears of the disintegration of the economic status quo.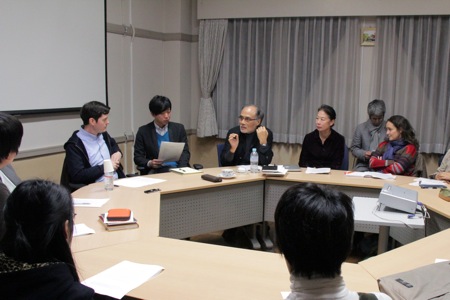 I was welcomed by an international and interdisciplinary group of fifteen to twenty graduate students and scholars, from Europe, the U.S., and Asia. An hour and a half of insightful questions and lively discussion followed the thirty-minute talk. I have found the UTCP workshop to be an excellent forum for exchanging ideas and thinking through the theoretical frameworks informing my research and I very much look forward to my next visit.
Richard Reitan (Franklin & Marshall College)