[Report] Asian Philosophy Forum Workshop: Yong Huang and John Tucker
On February 22, 2013, an Asian Philosophy Forum workshop by Professor Yong Huang (Professor, Kutztown University of Pennsylvania, Chinese Philosophy) and Professor John Tucker (Professor, East Carolina University, Japanese Philosophy) was held. Professor Tsuyoshi ISHII (UTCP) presided the workshop and MOON Kyungnam (UTCP) spoke as a commentator.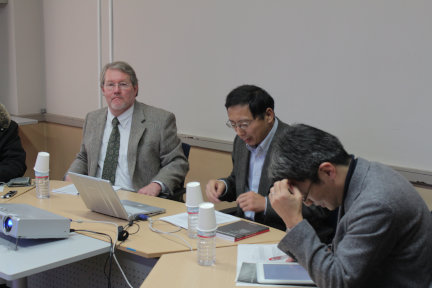 The first speaker of the workshop, Professor Huang, gave a presentation entitled "Liberal Neutrality, State Perfectionism, and Confucianism: A Neglected Dimension." Professor Huang declared himself as a state perfectionist who argues that a government would or should have influence over an individual's character and inclination in a non-coercive way. However, at the same time, he also confessed that currently he does not have a knock-down argument against neutralists, who think that a government has no right to influence individuals, unless what individuals want is to harm other people. Professor Huang pointed out that so far philosophers did not pay due attention to the role of government in the enforcement of morality involving people's other-regarding actions. He concluded that if we pay more attention to this aspect, Confucian virtue ethics, which has affinity with the perfectionist side, starts to appear as a telling choice.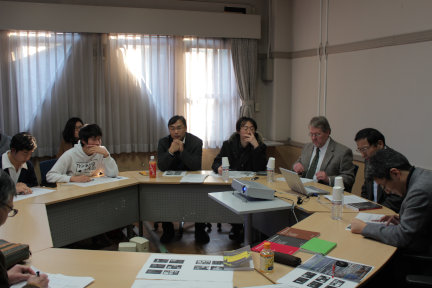 The title of Professor Tucker's presentation is "Dreams, Nightmares, and Green Reflections on Kurosawa and Confucian Humanism." He started his presentation with interpreting Kurosawa Akira's relatively ignored films: I Live in Fear and Dreams. With the aid of a Jungian psychiatric framework such as archetypes, Professor Tucker insisted that spectators would admit a resonance of Confucian motifs in Kurosawa's film. He also argued that the gist of Confucianism one could get by looking at the resonance is "green" and "humanistic" Confucianism. After pointing out the isomorphism and explicating the essence, Professor Tucker moved on to survey its historical development, mentioning various modern thinkers such as Arnes Naess, Wing-tsit CHAN, TU Wei-ming, RO Young-chan, and Mary Evelyn Tucker.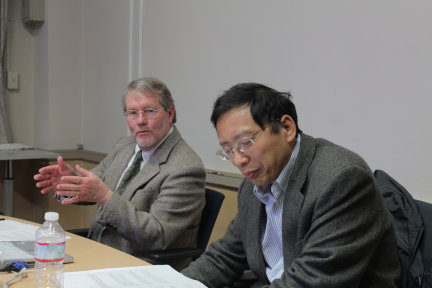 As a commentator, I raised a few questions concerning the efficacy of their interpretations of Confucianism as an alternative. Since their works are developing ones, I felt that there is a room for a more lucid clarification. Also, there was a question whether their articulations of Confucianism turn a blind eye to its risky aspect, for example, the imperialistic nature of Confucianism. Including an active discussion in and after the workshop, it was a great pleasure for me to witness such a joyful endeavor to find out a new possibility in Asian Philosophy.
(Report: MOON Kyungnam)