[Report] Asian Philosophy Forum Workshop: "Whither Chinese Philosophy?"
On November 17, 2012, a workshop entitled "Asian Philosophy Forum Workshop: Whither Chinese Philosophy?" was held. We, UTCP, invited Professor John Makeham who is a Professor at Australian National University and Dr. Fabian Heubel who is an Associate Research Fellow at Academia Sinica. Professor Tsuyoshi Ishii from UTCP moderated it, and Professor Takahiro Nakajima from UTCP and I, Kazuya Kawase, spoke as commentators there. This workshop was a stimulating experience for me, since I usually study Hegelian not Chinese philosophy.

Professor Makeham's presentation was entitled "Xiong Shili and Buddhist Philosophy." Xiong is one of the most important philosophers who belong to New Confucianism. Though we think of Xiong as New Confucian, according to Professor Makeham, we should not overlook Buddhist element of his philosophy. Professor Makeham successfully showed that an important origin of Xiong's philosophy is Yogācāra Buddhism, especially the Awakening of Mahayana Faith and his critique of it. This presentation taught me that the Chinese philosophy is itself a mixture of different traditions. Of course, Western philosophy is itself a mixture of many different traditions. So, comparative philosophy is not only an interaction between two traditions, but interaction between two bundles of very many traditions.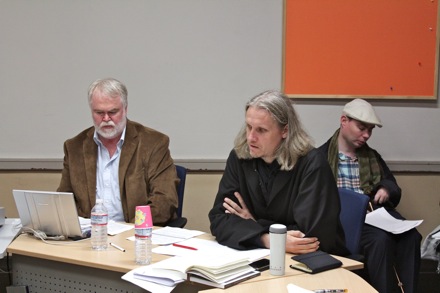 Dr. Heubel's presentation was entitled "Confucianism beyond Nationalism: Reflections on a Transcultural and Critical theory of Cultivation." His claim is very clear. There is a tradition of Critical theory in Western philosophy beginning with Marx, running through the work of Nietzsche as well as Frankfurt School and Foucault. However, we have not been able to have an alternative for capitalist modernism yet. According to Dr. Heubel, we might be able to find such alternative in Chinese philosophy, especially New Confucian philosophy. We can alter the concept of subjectivity to energetic subjectivity, which is based on the concept of Qi (気). What is impressed about Dr. Heubel's work was that he did not intend to simply compare two philosophical traditions, but to establish one radically new philosophy through interaction between the two philosophical traditions of Western and Chinese philosophy. I agree that this is the way that comparative philosophy ought to pursue.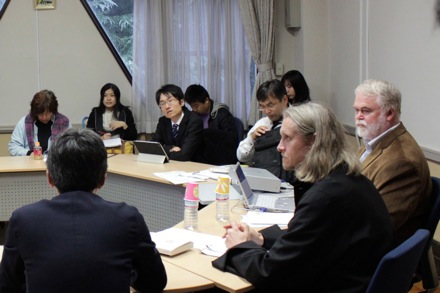 I found that there are still so many obstacles for contemporary comparative philosophy to overcome. However, this does not mean that comparative philosophy is without hope. Conversely, this means that to study comparative philosophy is very important today. That there are still many obstacles, but comparative philosophy is a developing field. I feel that we, as philosophers born in Asia, should continue studying comparative philosophy.
(Report: Kazuya KAWASE)