[Report] Elise Domenach "L'Expression du Scepticisme au Cinéma"
UTCP Lecture "L'Expression du Scepticisme au Cinéma" was held on October 28th 2011 at Komaba Campus.
Elise Domenach, Associate professor at the École Normale Supérieure de Lyon, talked on Stanley Cavell's philosophy of cinema as is developed in his earlier works such as Must We Mean What We Say?(1969), The World Viewed, Reflections on the Ontology of Film (1971), or his articles included in the collection of essays translated and edited in French under the title Qu'est-ce que la philosophie américaine ? In considering the works of Cavell, Professor Domenach emphasized in them the transformation of the aesthetics by way of the methods of ordinary language philosophy as well as the reinterpretation of the problem of skepticism, and brought out in his philosophy the idea that skepticism is expressed in the films, outstandingly, in ways proper to them.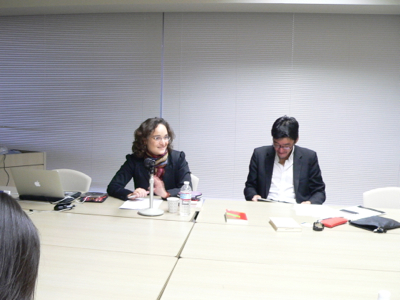 From left: Elise Domenach, Yosuke Morimoto (UTCP Collaborative Research Fellow), moderator of the lecture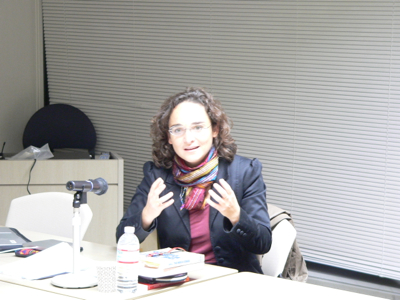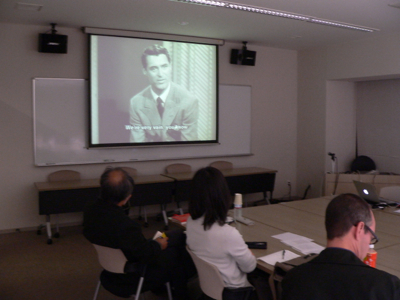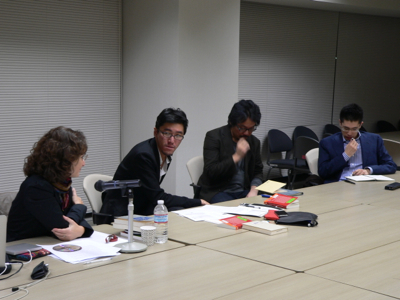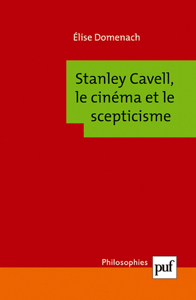 Elise Domenach's Stanley Cavell, le cinéma et le scepticisme (PUF, 2011) presents related discussions.

(Tomoko Sato)