[Report] The 5th BESETO Conference
The 5th Annual Philosophical Meeting for Young Scholars of BESETO was held on January 8 and 9, 2011. 38 young philosophers from Peking University, Seoul National University and University of Tokyo gave talks in the conference.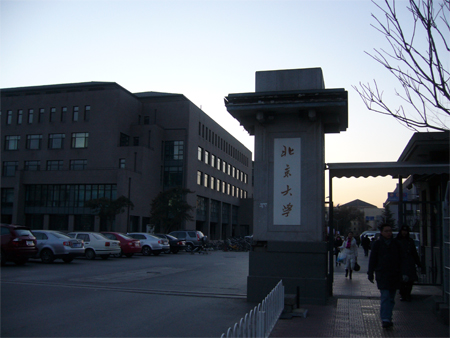 IKEDA Takashi
Title: Watsuji and Heidegger on Aristotle's Ethics: A comparative Study
In my presentation, I attempted to provide a new approach to the relationship between Watsuji Tetsuro and Martin Heidegger by comparing both philosophers' interpretations of Aristotle's ethics. In this conference, I also served as a person who was in charge of the healthy and safety of Japanese participants. For this reason, during the stay I had a lot of contacts with professors and students of Peking University. I was very impressed by their enthusiasm and efforts for the success of the conference. I would like to express my sincere thanks to Prof. Liu Zhe and Miss Sun Yuchen and all staffs of Peking University. See you again in the next BESETO conference in Tokyo!
KAZUMORI Hiroko
Title: Visionary Catastrophe
The organizing committee of Peking University prepared original tumblers for all the participants in BESETO. In the first day, we received the tumblers and used them to drink Chinese tea, which was so good, during sessions. Not only being ecological, but also being full of hospitality, the tumbler relieved my tension before my presentation. I have learned a lot through discussions with participants. I'm very grateful especially for the members of Peking University, and I'm looking forward to seeing again the scholars I met, next year in Tokyo.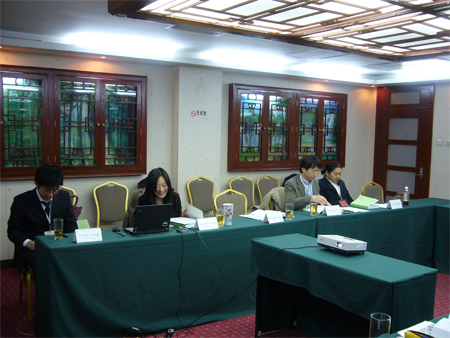 BOKU Sutetsu
Title: Saving Simulation Theory from the "Collapse Argument"
It was the second time that I participated in BESETO. As I had imagined before the visit, it was very cold in Peking. But I did not imagine that the air was so dry everywhere that my lips were always cracking.
As for my presentation, I got critical comments from some of the participants and Professor Miquel, who was the chair of the session. I was not satisfied with my presentation because I could not express all what I wanted to say in a reply, due to my English skill.
In the end, I would like to express my gratitude to all of the staffs of Peking University who took good care of us.
NISHITSUTSUMI Yu
Title: Hyperbolic Time Discounting and the Will
It was my first time to participate in the BESETO conference. I think the appeal of the BESETO conference is that it can make us interact with young scholars who are not native speakers of English. Their oral presentations were stimulating and encouraged me a lot. As for my presentation, I felt the need to improve my presentation and interaction skills. I would like to express my gratitude to people in Peking University for their generous hospitality.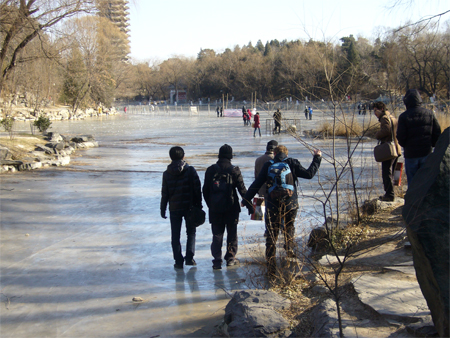 KOIKE Shoichi
Title: The Importance of Anti-Realism for Libertarian Freedom
It was very cold in Peking, but we were very warmly welcomed by the staffs of Peking University. Chinese people in the city, too, were so kind and friendly that they took pictures of me. In the conference, through active discussions, I think we, young scholars in China, Korea and Japan, shared an actual sense of competition and friendship. By friendly competitions among us, philosophical studies in Asia will bloom, like Chinese art tea, which blooms gradually by pouring hot water.