[Report] Understanding Islam: Satoshi Ikeuchi
On November 29, 2010, UTCP held the twelfth lecture at Understanding Islam at the Komaba campus of the University of Tokyo. This time, we invited Prof. Satoshi Ikeuchi (Research Center for Advanced Science and Technology, the University of Tokyo) and he gave a lecture titled "Mobilization and Identity According to Islamic Political Thought."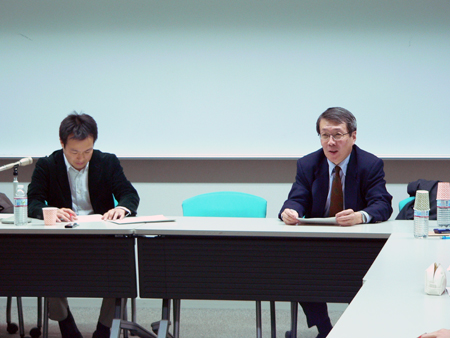 Mr. Ikeuchi is a specialist in modern Islamic political thought. He has published several books on understanding Islam and contemporary Arab regions, for example, Gendai Arab no Shakai shisō [Modern social thought in Arab countries] (Tokyo, 2002) and Islam sekai no ronjikata [How we discuss the Islamic world] (Tokyo, 2008).
In this lecture, he talked about the jihad and its standpoint in the history of ideas and its influence in contemporary society.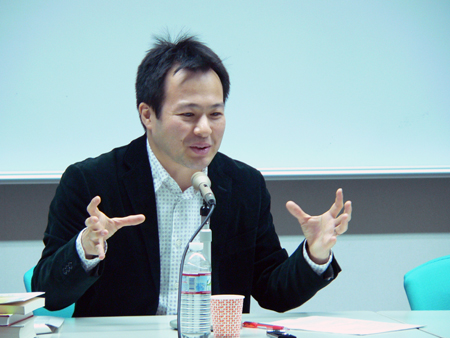 First, he gave us overviews of global media's reports on jihad. This well-known term jihad is picked up everyday and suggests that we understand "Islam is equal to jihad." Mr. Ikeuchi showed the role of jihad as an important element to construct Muslim identity today. It seems that Muslims have an identity in relation to "Global Umma" today. Thus, Muslims react sensitively to some symbolic events, for example regulation of the veil, the caricature of the Prophet Muhammad etc., with demonstrations in many places at the same time.
In the first part of this lecture, he explained the term of jihad in Islamic political thought of the pre-modern period and drew attention to the Naskh theory (theory of abolishment) as a very important factor for understanding today's Jihadism.
 In the latter part of this lecture, he focused on the Muhammad Abd al-Salam Faraj's Farida al-Ghayba. This book constitutes the background of "personal Jihad" trend today.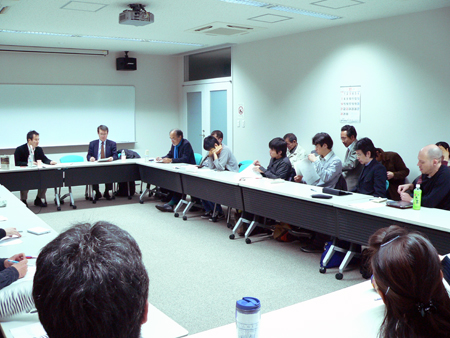 After the lecture, we talked about many topics, such as why Muslim do or hope to do jihad, or Faraj's modernizing tendency in his discussion of jihad, the difference between global media and official media that urge people to jihad and so forth.
(Written by Naofumi ABE)