[Report] Lecture by Maria Kodama: "The theme of otherness in Borges"
On 17th May 2010, Maria Kodama gave us a talk about a principal aspect of a famous novelist Jorge Luis Borges.

Mrs. Kodama picks up several aspects of otherness in novels and poems of Borges, focusing on the relationships between self and otherness in self.
Based on a principle of Heraclitus, she refers to a variety of phrases in "Book of Sand", "The Aleph", or poems that reveal us the movement of this famous novelist toward the inquiry of otheness behind which should lie what we call divinity.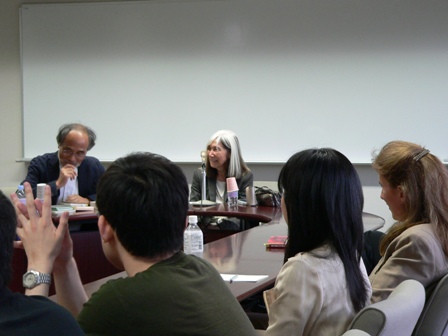 (Kantaro OHASHI)