[Report] Technology Assessment Seminar
Technology Assessment Seminar was held on May 28, 2010.
University of Tokyo has several projects for technology assessment.
First, "Innovation and Institutionalization of Technology Assessment in Japan (I2TA)," a JST research project of RISTEX, works on institutionally giving technology assessment a place in Japanese society.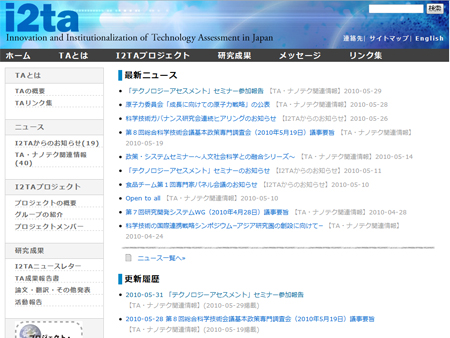 Second, "Science Interpreter Training Program" provides a minor curriculum for graduate students at the University of Tokyo.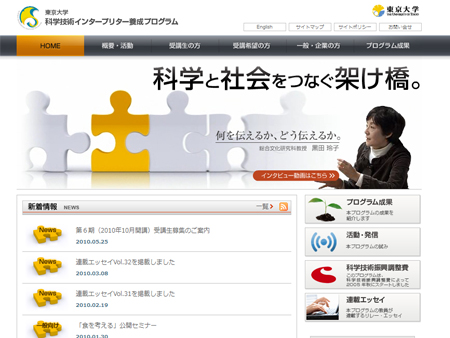 Third, Mid-term Program in Science, Technology, and Society at "University of Tokyo Center for Philosophy (UTCP)" is studying both theoretical and practical problems of participatory technology assessment.
The main question in the seminar was "what is the relationship between technology assessment and science communication." YOSHIZAWA Go (I2TA), FURUYA Ayako (I2TA), YOSHIDA Kei (UTCP), and KUSAFUKA Minako (Science Interpreter Training Program) respectively talked about their activities.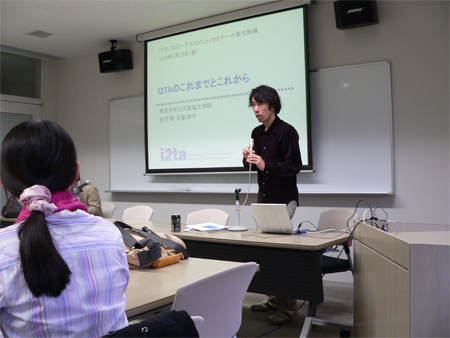 ISHIHARA Kohji (UTCP, Science Interpreter Training Program), the chair of the seminar, said that technology assessment requires a wide range of inter-institutional cooperation.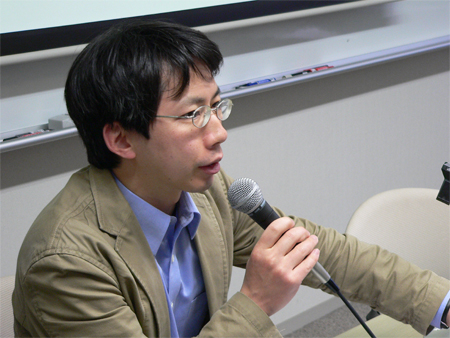 NAKAZAWA Eisuke (UTCP Research Fellow)