[Report] Seminar: Print and Popular Culture
On March 2 in 2009, IDO Misato, SAKAGUCHI Sayaka and KAWAMURA Aya participated in the course "Print and Popular Culture" offered by the department of Art History and Communication Studies of McGill University in Montreal, Canada.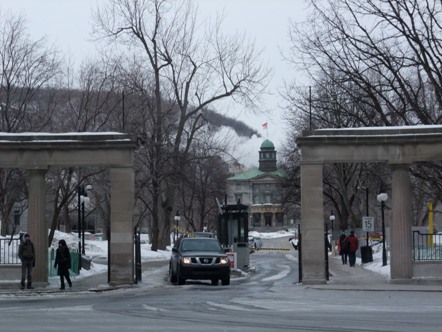 (Main Gate, McGill University)
Focusing on imagery produced by and for "popular" audiences from 18th century to 19th century, this course examines how categories of the "popular" were constructed. Week 8 of this course examined the crowd in English caricatures of the late 18th century and images of the Flaneur in urban culture.
The key theme of the discussion was how the crowed which was developed in the 19th century could be distinguished from "mass." Focusing on the crowd in prints produced by famous painter William Hogarth, the discussion delved into problems, such as Protestantism as the national identity of England, the great impact of the French revolution and the people's enjoyment of liberties, the masculinization of females based on the sexual gaze by Hogarth, and private and public spaces in the urban culture.
The course examined representations of the Flaneur as well, and it revealed that the style of the Flaneur rejects the ossified neoclassicism after the French revolution and demands of Frenchness as national identification.
The course provided unique topics and a wide range of resources. It gives us a crucial hint for interdisciplinary approach to images.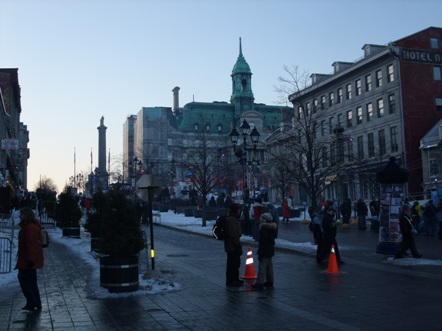 (KAWAMURA Aya)