The Second BESETO Meeting on Philosophy "Philosophy and Asian Thought"
On the 27th and 28th of December 2007 the Second BESETO Meeting on Philosophy was held at Shaoyuan Hotel of Beijing University. Nine researchers from the University of Tokyo (including five from UTCP) attended.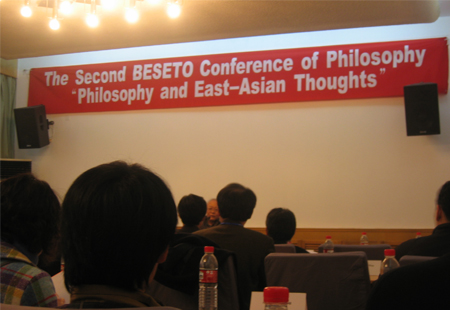 The BESETO meeting was designed for the further exchange of junior scholars after Professor Nam-In Lee from Seoul University, Professor Xianglong Zhang from Beijing University and Professor Murata Jun'ichi from the University of Tokyo discussed the significance in academic exchange at the PEACE meeting, held in Tokyo in September 2006. The first meeting was organized in Seoul, Korea and was composed of presentations by graduate students and junior scholars.
There was a great variety of presentations started from Confucianism or Buddhism that have shaped the traditional Asian thought reaching to questions of phenomenology, analytical philosophy, political philosophy and philosophy of science and ethics of brain sciences. Here we will introduce the presentations of the UTCP members.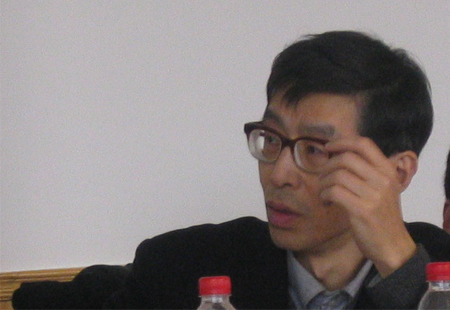 -Junichi Murata "The Creativity of the Historical World – Kitaro Nishida and the Philosophy of Technology"
Discussing the role of technology in contemporary society, the significance of interpreting Nishida's philosophy as a philosophy of technology was brought forward.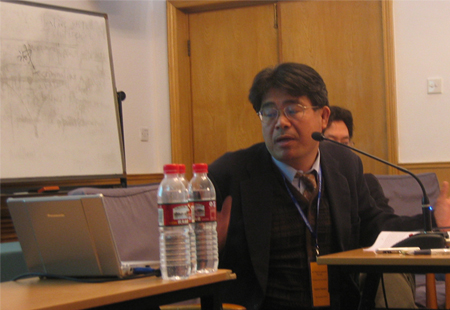 -Yukihiro Nobuhara "Brain Science and Possibilities of Reading the Mind"
Discussed what kind of states of mind can be decoded from different brain states by combining the local brain phenomena, the patterns of neuron activation and patterns of activation.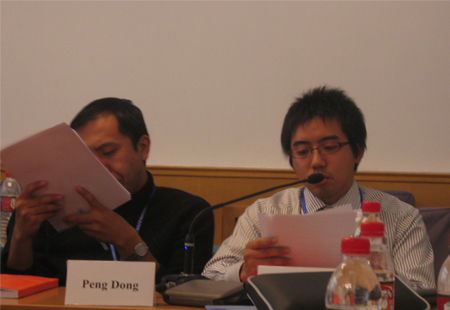 -Mineki Oguchi "In Defense of Conceptualism of Perceptual Content: Through Understanding the Concept of Experience in McDowell's Mind and World"
It explained McDowell's conceptualism focusing on its experience concept and responded to the four criticisms of non-conceptualism (about the perception of animals and infants, about the passivity of perception, about paraconsistency, about minuteness).
-Eisuke Nakazawa "Neurophilosophy of Memory"
Offered a neurophilosophical model of memory as an alternative to the video tape hypothesis of memory and the every-day psychological view on memory, which were introduced and discarded.
-Ryo Uehara "The ethics of cognitive enhancement and self-transformation"
The development of neuroscience made it possible to ease or cure the dysfunctions and diseases of the brain. As such technology can be applied to a healthy brain in order to strengthen its function, the deep influence on our "selves" was discussed.
The next meeting is scheduled for January 10-11, 2009 in Tokyo.