[Related Event] Lecture on Alfred Stieglitz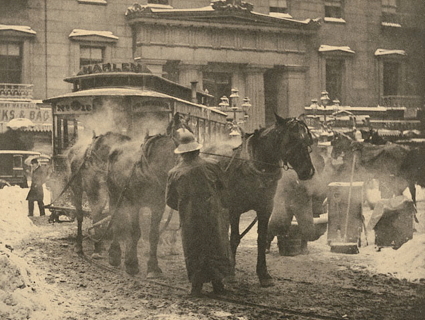 Lecture
The White City Gone Grey
Alfred Stieglitz's The Terminal, New York City, and the Search for Columbus, 1892–3
Eric Rosenberg (Tufts University)
5–6:15 pm, Friday December 9, 2010
Building 10, Room 405 (4th floor) | Sophia University, Yotsuya [Map]
Lecture in English | Free and open to all
How might Alfred Stieglitz's The Terminal, embody various signs of aesthetic, philosophical and scientific limits in New York City in the winter of 1892–3, and at a time of national obsession with the four hundredth anniversary of Columbus's "discovery" of America?
Eric Rosenberg is Associate Professor of Art History at Tufts University where he teaches the history of art in the United States, the history of modern art, and the theory and practice of art history. He is co-editor of Trauma and Visuality in Modernity (2006) and contributing author to the Basel Kunsthalle/Sternberg Press exhibition catalogue Moyra Davey Speaker Receiver (2010).
Please contact Professor Noriko Murai (nmurai[atmark]sophia.ac.jp) for inquiries.